Hi there, I'm Michael, most call me Briggsy though. I'm a Yarra Valley wedding photographer, husband to my beautiful wife Kelly, ultra proud father to our little girl Quinn, our new baby boy Klay and our fur baby Ruby, the boxer dog.
Thanks for stopping by and checking out my website.
I think it's imperative you get to know your photographer, as you're going to be working very closely with them during the planning & celebration of your wedding day. And I'm definitely not a 'stand in the corner silently, awkwardly and zoom in' kind of guy. One of my favourite indirect compliments that I can get from a wedding guest is when they ask me – 'So, how do you know the couple'? It's always awesome to be seen like another wedding guest and friend of the couple, and not just hired help.
I was born and bred in The Yarra Valley & cannot imagine living anywhere else.
It's such an extraordinary part of the world. I love all the incredible venues & locations that are in my own backyard, and I love how the seasons change. It also still seems bloody crazy to me, that every year I get flown interstate a few times to photograph weddings. And recently I even had the privilege of travelling to Las Vegas to photograph one of the most fantastic wedding days of my career to date. I'm forever thankful that deciding to pick up a camera has opened so many doors for me, that I never thought would be possible. But it hasn't just fallen in my lap. I've worked hard and continue to work hard for what comes my way.
As soon as I started taking photos, I absolutely knew that 'this is what I want to do'. Being fortunate enough to be able to give up 'normal' 9-5 life is an incredibly fulfilling and fantastic feeling, to be supporting my family doing something that I love.
I could never have dreamed that when I first started photographing weddings a few years ago that this would become my full-time job. I still pinch myself every day that this is actually real.
It's a complete honour for people to let you in, and allow you to be a part of such an important day in their lives.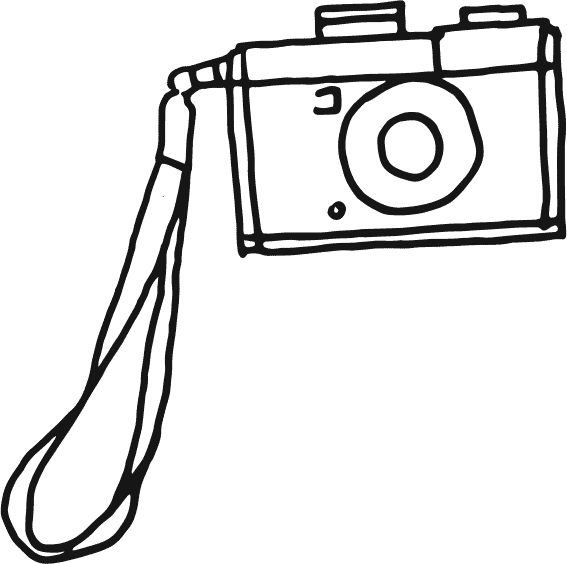 I am a huge music lover. I do honestly believe that it's the soundtrack to your own life.  I've grown up playing in bands and on a diet of punk/rock/emo music - Jimmy Eat World, Anberlin, Dashboard Confessional and the likes.
I still love these bands to death, but I also find myself listening to a lot of acoustic and folk-pop music these days - such as Twin Forks, The Head & The Heart - I think it sounds reminiscent of American road trips.
Music is the soundtrack to your own life.
REAL WEDDINGS
REAL COUPLES
JUST LIKE YOU.
My real favourite work is telling the entire story of a wedding day from start to finish, which you can click on a few below just here to see.
I encourage you to check out a few of these, as I feel that they capture the real essence of my style and how I work on a wedding day. If these stories resonate with you, and having your wedding photographed this way is something you can envision, I'd love to hear from you.
Lastly – it's also important to note that all of the photos on my website are from real couples, at real weddings.  None of them are models. And none of the images on my site are from pretend 'styled shoots' – where everything, including the weather, is planned to perfection. These are all couples like you, who were probably just as nervous about having their photo taken as you might be. It's my job to make the portrait session one of the best parts of a wedding day – not one of the worst.
Passion. Teamwork. No awkward shit.
A lot of couples ask if I do video too. I just specialise in photography only. But working with videographers who are on the same page as I am, is something I'm incredibly passionate about.
The right photographer/videographer combination means you're going to have an even better wedding day experience, and you'll get an even better product from both.
VIEW MANY MORE TESTIMONIALS
OR GOOGLE
(just to prove I didn't write all these myself)
"From the moment we met him, we knew we would love working with him. So down to earth, chill and funny – exactly what we both thought we would need on our wedding day. I remember Briggsy arriving on the big day and I was starting to get a bit nervous, he came in so chill just chatting and putting me (and the whole bridal party) totally at ease! He was an absolute delight to have with us all day and night – he was the life of our party!! It wasn't like having some awkward photographer walking around the crowd – he totally fit into the party, chatting and have a great time with everyone, while taking the MOST amazing photos!
Our photos are raw, beautifully natural and totally capture every emotion of ours and our guests on the day. It was so special to see our photos and literally relive the tears of happiness, the laughter and love of the day. I love that there are still those standard family photos that everyone needs but also these incredibly raw moments that we don't even remember seeing on the day.
Do yourself and book this awesome dude today!"
"Briggsy was the perfect fit for us – down to earth, incredibly accommodating, efficient, and above all is a total legend. He gave us enough guidance to ensure that we didn't look like complete imbeciles in our couple portraits, but never so much so that we looked staged or unnatural.

His photos are stunning and never over-edited – they portray the day exactly as it was. He manages to capture all the little moments too, whilst remaining unobtrusive and totally professional.  Apart from his impeccable talent, Briggsy is one of the most fun people you'll ever meet. The jokes and banter (and bad renditions of Taking Back Sunday songs) were a massive part of what made our wedding so enjoyable. It's a common thread through all of Briggsy's reviews, but it's absolutely true that he ingratiates himself so well with the rest of your wedding guests that everyone thinks he's an old friend!

Briggsy – we can't thank you enough for being part of our wedding. You not only captured our day, you made it!"
"When we were planning our day, there was never a question in our minds as to who we would ideally want to shoot our wedding. There was already so much we loved about you as a person and photographer, but I have to say your ability to capture so much love and happiness in your images, is something we have admired for a long time.
Getting married on our own property was special within itself, but to have you there to capture the moments was even more special, considering you had been a support to us and our venture since it had started.
Anyway Briggsy, we wouldn't have had the day we had if you weren't a part of it. You're incredible at what you do, you're humble and you're a darn good photographer. Thank you for giving us the most special gift of capturing the best day of our lives."